They say hindsight is 20/20. How blind was I before and in what way?  I think its better this way. Yet I still feel terrible.  Darn you wandering eyes. 
It's the little victories.  They feel good too. 
Nostalgia.  Everything is so clear in retrospect.  Criss crossed demeanors… because of the want …will likely fissure.  The need.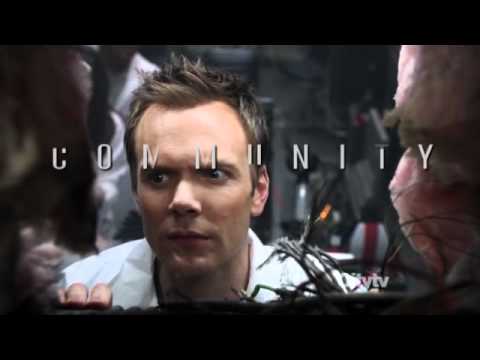 "Gazing up into the darkness I saw myself as a creature driven and derided by vanity; and my eyes burned with anguish and anger."  From Araby, by James Joyce.
Got this email from my grandpa today.
Another good idea from Warren Buffett Warren Buffett, in a recent interview with CNBC, offers one of the best quotes about the debt ceiling: "I could end the deficit in 5 minutes," he told CNBC. "You just pass a law that says that anytime there is a deficit of more than 3% of GDP, all sitting members of Congress are ineligible for re-election". The 26th amendment (granting...
Rich get richer, poor get more poor. →
The SSA said 50 percent of workers made less than $26,364 last year — and most Americans have fewer job opportunities available to them. But the wealthiest Americans are relatively unscathed, with those earning $1 million or more jumping 18 percent from 2009. Read more: http://www.politico.com/news/stories/1011/66547.html#ixzz1bRgN9JoU
Protestors being treated without regard to the... →
Sorry about all these. Hope you're reading them. →
This is why. →
Phenomenal. →
Empathy not apathy. →
I should be on this website more, or maybe all of... →
I wish I could be there. →
I gotta get out of this den of lions.
Just shaking my head today.
I lack the words to truly express how sorry I am for this. I don't really believe any fault is involved, but simply the way it should be. It would be nice if I didn't love you more than anyone I've ever known. I despise myself for every tear I've caused you to shed. I suppose I just want to protect you from that which I see as terrible. Just to become terrible.
The time I realized I had no idea what I was getting myself into.
Oh man had a good one today. Also came to a disheartening realization. Glad the latter came first. See what I did there?
Next time you're feeling nostalgic, at least send me a message or something. You don't have to lurk, that makes me feel weird. Lets have an adult conversation about all the fucked up things we did to each other. Sucks, but I still remember, and have never had real closure. 
Fleet Foxes are angelic. Amy, you know.
Two sides to every story.
I did it. Going for some real life self actualization. No more advertising. Don't sit.
Lonely, but surround by the greatest people.  Yup, that's about it. One day I'll write an interesting post again.
Trying to show friends what I do for spiritual affirmation. Attempting to avoid being preachy. It's not difficult. Be happy. You can. Try to. I do. Or really, we all know what…but don't…but should.
"dracula, frankenstein, the wolfman, the invisible man, and hercules dont scare..."
– unknown (via mybrooklynisbetter) (via svillanueva5)
Talk Show Host (I want to be one).
I want to, I want to be someone else or I'll explode Floating upon the surface for The birds, the birds, the birds You want me, well fucking well come and find me I'll be waiting with a gun and a pack of sandwiches And nothing, nothing, nothing, nothing You want me, well, come on and break the door down You want me, fucking come on and break the door down I'm ready, ...
The fluctuations in my mood as of late have been absurdly drastic and abrupt.  Having found a much needed period of salvation and acceptance last week, my self image of a giant pile of shit just doesn't make sense. I know I just gotta accept myself. Maybe I'll figure out a way to be selfless and happy with myself. How's that for self righteousness? I don't want to be...
blackhole asked: Really liked what your last post, especially, "I feel we do have access to this ultimate reality we simply neglect to attempt to find it." Well said mr.
I have this semi-recurring dream, semi in that it's not actually the same every time…but is…you know how dreams are, in which a girl who looks like a mix of a person I used to know and a person I used to want to know, needs to be saved or is just out of my reach or I meet and fall completely in love with (beyond any form of love that I've known in my waking life) but cannot...
sydneylalcaraz-deactivated20120 asked: What have you been writing about?
So there was this one time I hated myself and didn't like anyone else. No one called me and when I would hang out I didn't have a thing to say. It made me way said. So I isolated myself and ignored calls and sat around in my own self loathing. It was great. Then I started watching TV shows all the time and remembered how much I loved the art of storytelling. I suddenly had a new focus...
BAH FUCKING HUMBUG. I'm sick of all this negative fucking energy…sick of hiding it and acting like everything's cool…sick of trying to convince myself that I'm just crazy and that everything is going to be okay. FUCK. What am I doing? Anyway, embracing the feeling instead of suppressing it seems like the best plan. My problem is I don't know how to express it. I...
The Life and Times of Letting Go
Sometimes acceptance is the best anyone can do for themselves and the others surrounding them. Sometimes more difficult a decision to make than choosing to face something with violent resistance, acceptance can feel like defeat, throwing in the towel…giving up. "But today is not this day!" Today is a victory in the name of acceptance. This time it was just. This time it was a...
Cinematic
I know it's been a while, how have you been silly illusions? I tried to deny it but I most certainly missed you. I'm not scared anymore. I"m sorry, okay.
An interview with myself.
Yes, I have been reclusive. Yes, it's because I'm busy. Yes I'm paranoid and assume everyone thinks it's because of stupid reasons. Yes, this makes me more reclusive. Yes, I am growing tired of certain situations. Yes, this makes me quite sad. Yes, I do not enjoy being around people who are negative. Yes, I am always genuine (if it seems as though I'm not it's...
Emanating negative energy breeds negative things: feelings, beings, situations, thoughts, reactions, and results. Do just the opposite and your sorrow will melt away.
There was this one time where I was sitting in my room in Long Beach alone and suddenly had an unexplainable shift in perception in which I realized I was not my body but the light reflecting off of my body and the walls. I have a hunch it was the most important moment of my life.
Up in the air like skeet, wish I had a shotgun. In other news my dreams have been great. Or really the crazies are coming back, very subtly…I hope not fully.